Beale Street Neon Archways
Graphic Design & Public Art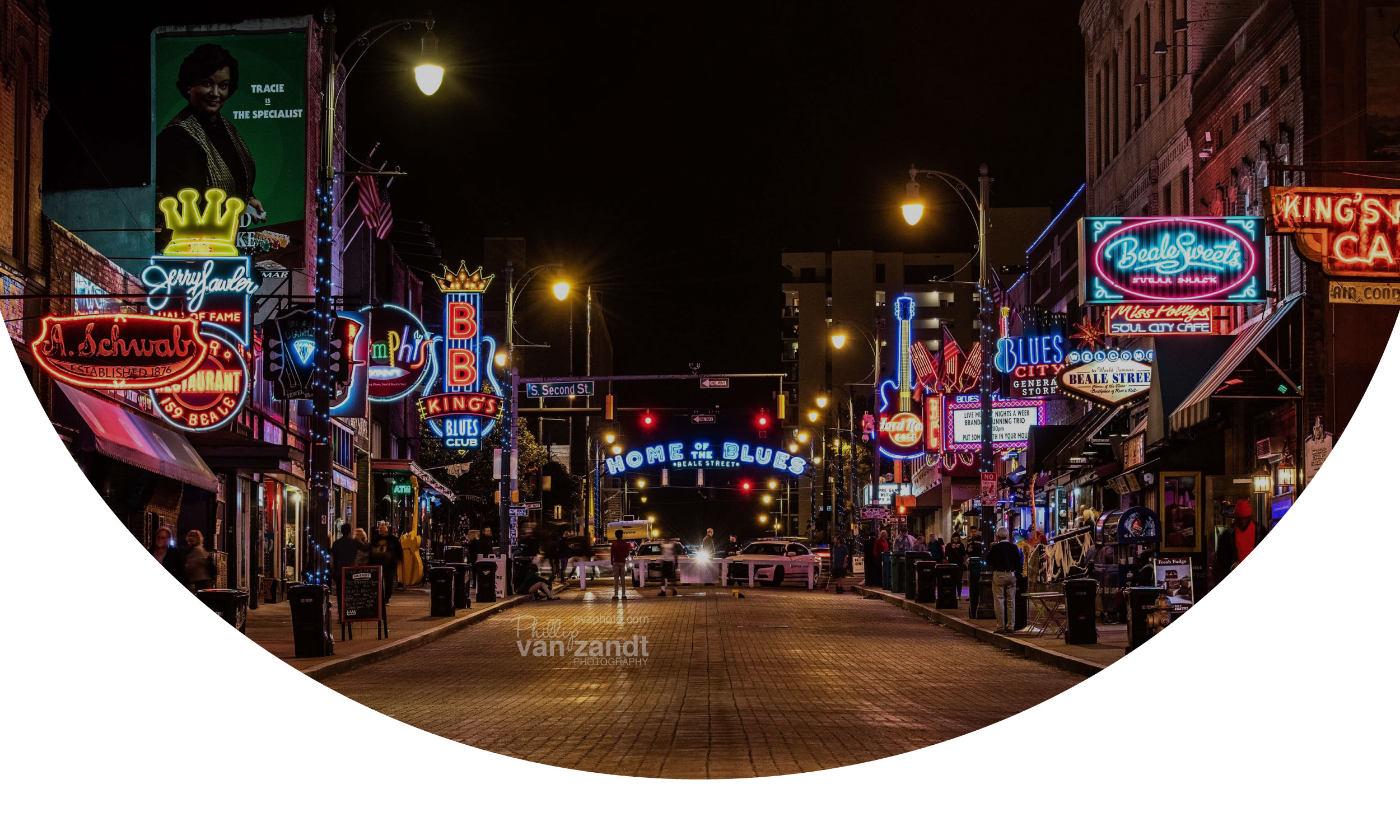 Creative Punch won a public RFP to design two neon archways on Beale Street. America's Most Iconic Street needed a design to tie both ends of TN's top attraction together while creating an Instrammable moment for every visitor.
6-Month Impact Report
In May 2018, Creative Punch won the design competition put on by the Downtown Memphis Commission that asked designers to construct the look and feel for the official Beale Street Archway. Custom lettering with three strokes of neon (light blue & white) along with a lower bar won the competition. The goal was to have Beale Street represented on both sides of the sign. For anyone visiting Beale Street during the day or night, they can look right or left and know they are in the Home of the Blues.
In 6 months, the archway has generated nearly 1 million trackable social media impressions. View the full infographic at the bottom of this page. These numbers do not include unmeasurable impressions generated from national TV broadcasts such as Food Network, Cooking Channel, Hallmark Channel, BBC News, UFC, Orion 5k advert on Local Action News 5, or inside the FedExForum during Memphis Grizzlies home games.
National broadcasts that have featured the archways
RAM Trucks Super Bowl Commercial
21 Million Views
UFC Comes to Memphis
1 Million Views
Photos from New Years Eve 2018 celebrations on Beale Street demonstrate how the archways act as anchor points for America's Most Iconic Street.