Downtown Memphis Commission
Brand Identity - Graphics - Misc.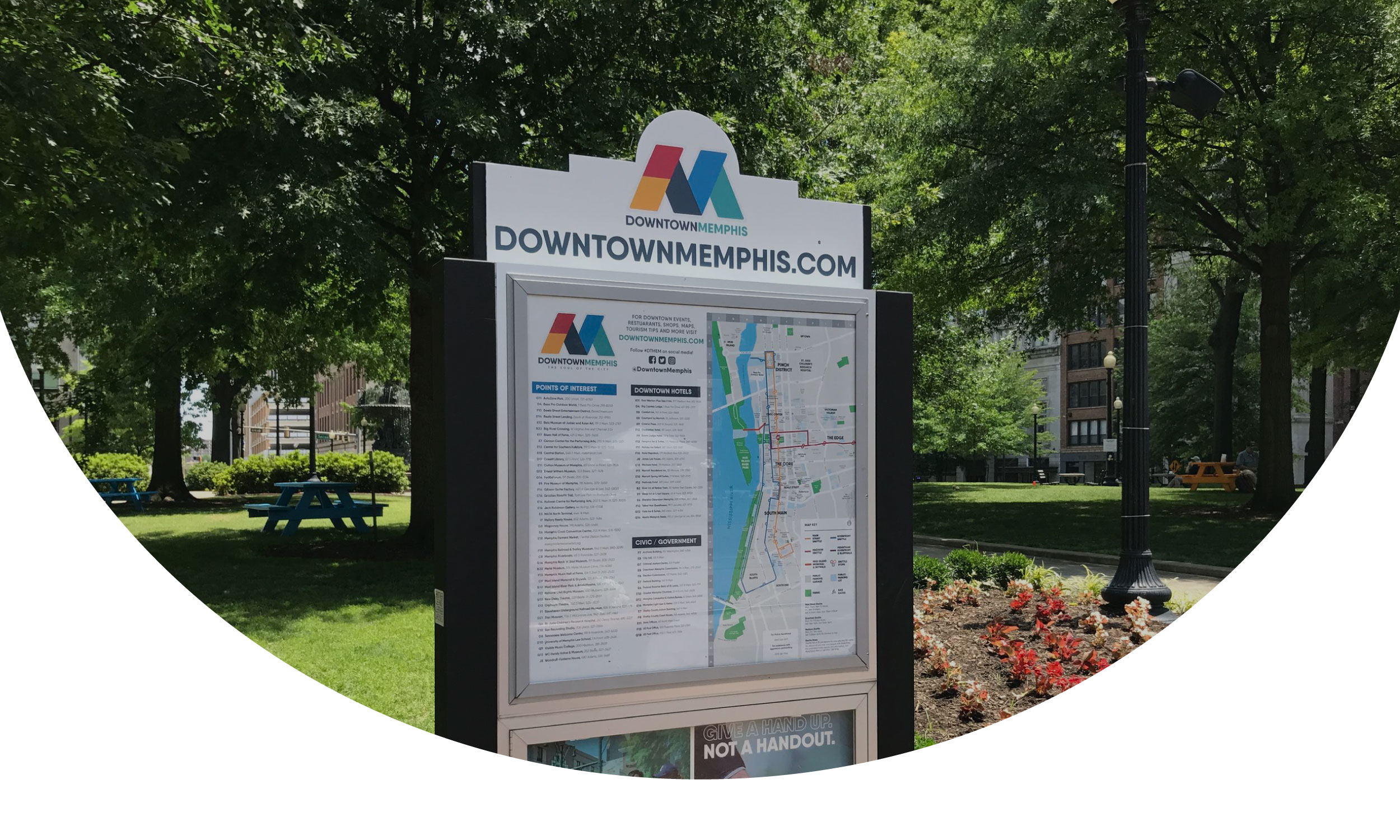 As Creative Manager for DMC, I created a new brand for Downtown Memphis with a vibrant logo that allows for colorful branding throughout all annual reports, mapping, ads, and other marketing material.
The Logo
DMC had a long history of using campaigns to represent their brand. I focused the new design to be a mark someone would be proud to have as a sticker and vibrant to showcase Downtown's growth. Each color in the Downtown Memphis mark represents a sector of Downtown that encompasses the Soul of the City (Development, The Arts, Entertainment, Greenspace, and Dining). The colors also represent each neighborhood in Downtown (The Core, South Main, North Downtown, and the Medical District). The "M" also is an abstract representation of the iconic M Bridge.
Downtown Dining Week
A full promotion for Downtown's annual premier dining week, Downtown Dining Week. I created posters, web and print ads, and redesigned the #DDW website to be more user friendly when finding menus for each restaurant.
Blue Suede Brigade
For 20 years, the Blue Suede Brigade patrolled Main Street with as the keepers of Downtown's best insider tips and Memphis history with boundless energy and gracious Southern hospitality. In May 2017, the Brigade was reborn with an extended security role, added personnel and more than a nod to those who came before them.