Bluff City Mafia
Soccer Supporters Group Brand Identity | Merchandise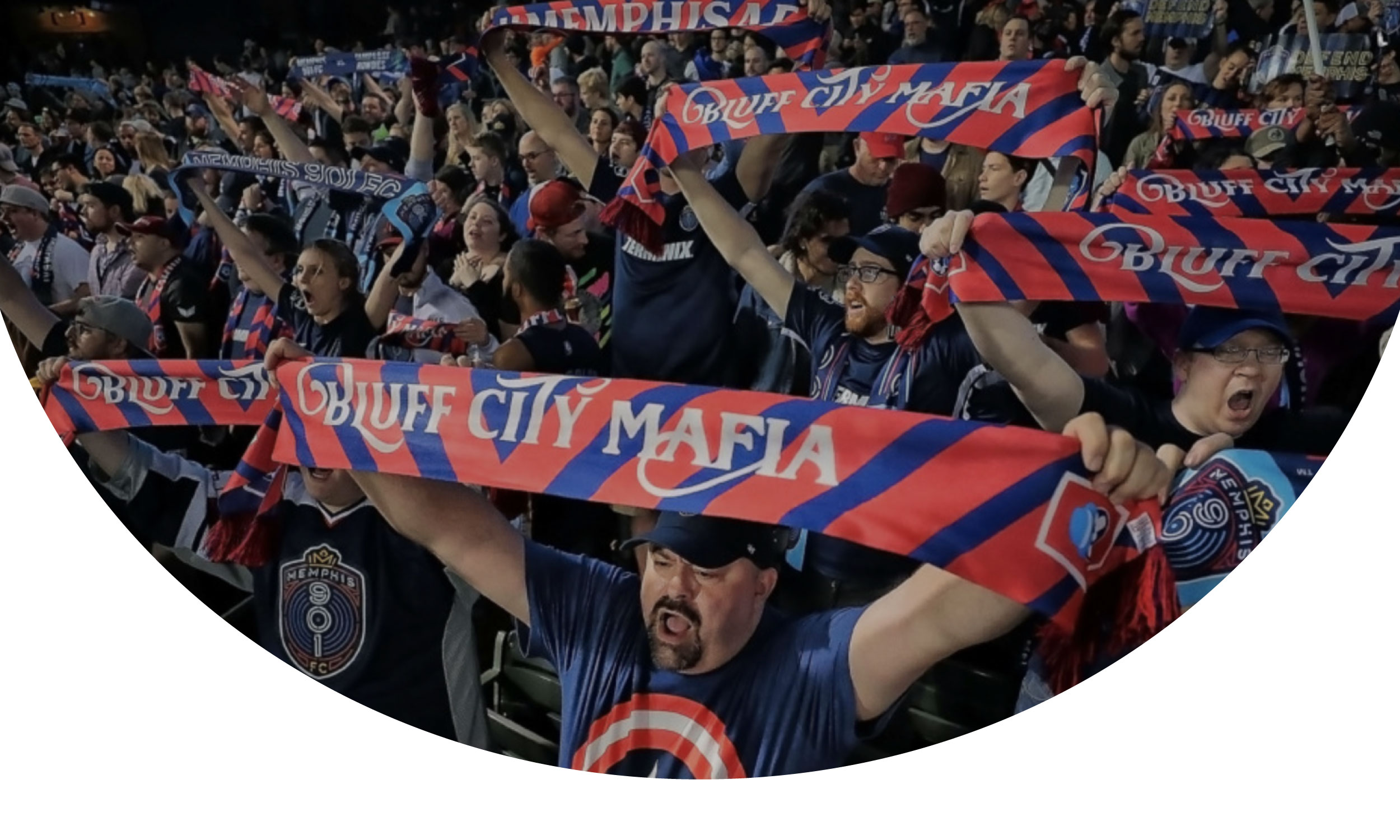 The Official Supporters Group of Memphis 901 FC
When Memphis 901 FC was announced to bring back professional soccer to the Bluff City since 1980, the soccer community had to have a supporter's group to bring the passion to the stand each game. I was thrilled to provide the branding and merchandise design to the group and cheer on our boys in blue!
I provided several other designs based on Memphis 901 FC branding that Bluff City Mafia could use for merchandise, etc.
I worked with Eighty Five Creative on the documentary "Off the Pitch" as we follow Memphis 901 FC during it's inaugural USL season. Episode 3 prominently featured my footage of Bluff City Mafia as they support the Kings of Neon at home and during away games.