Think Threads
Brand Identity | Website Design | Photo & Video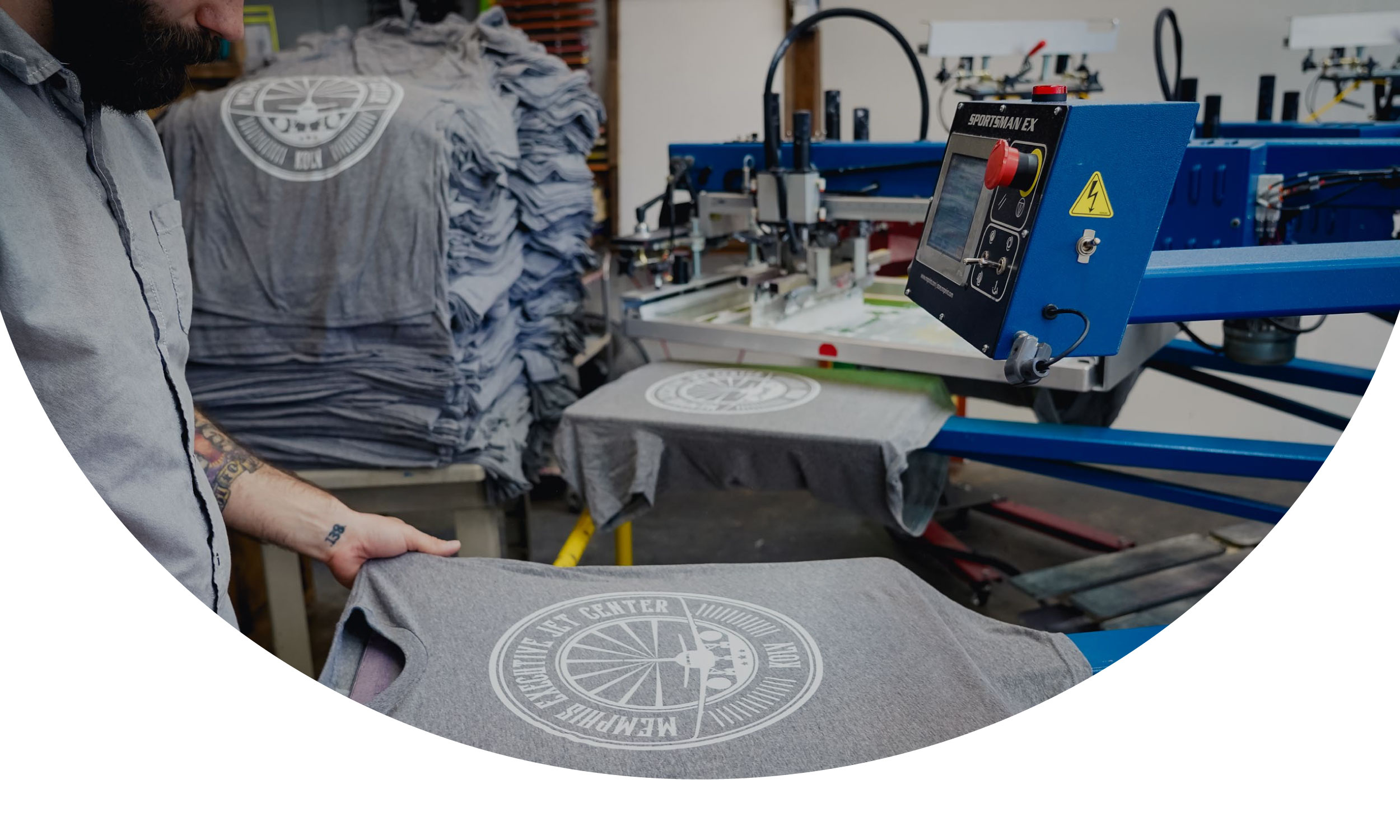 T-shirts are fun, so a company that prints them needs to showcase that to their customers. Think Threads' previous website wasn't doing the opposite of that, so I designed a custom-built website, shot new photography & videography, and a created spunky brand identity to effectively communicate professionalism with a splash of passion.
We needed a new color palette to really be a vibrant and fun brand, so we collaborated to identify three colors that could work together harmoniously. The brand itself is a family of marks that are meant to be used in specific instances across various media.
I designed a set of icons to clearly and simply communicate Think Threads' process while they were browsing. This also included a unique take on staff photos using the brand mark.
Once the new brand identity was created, it was time for a website redesign. Since screen printing was their main business, I focused on "ink" to communicate to visitors that the Think Threads staffers are masters of ink. All media uses ink drops, bringing a fun way to scroll down pages and browse ThinkThreadsMemphis.com.
Think Threads didn't have much content or a web presence. So I grabbed some of their t-shirt work and provided new, authentically Memphis photography to showcase their products. See the gallery below.
To bring more authenticity to the new brand, I created video content for them to explain their process and give their customers a peek inside their print shop. The goal was to allow that personal connection to develop as the visitor browses their website.
If your business needs a rebrand, or wants to start out on the right foot with a solid brand identity, send me a message and let's get to work.